Welcome to Tyecat Solutions LLC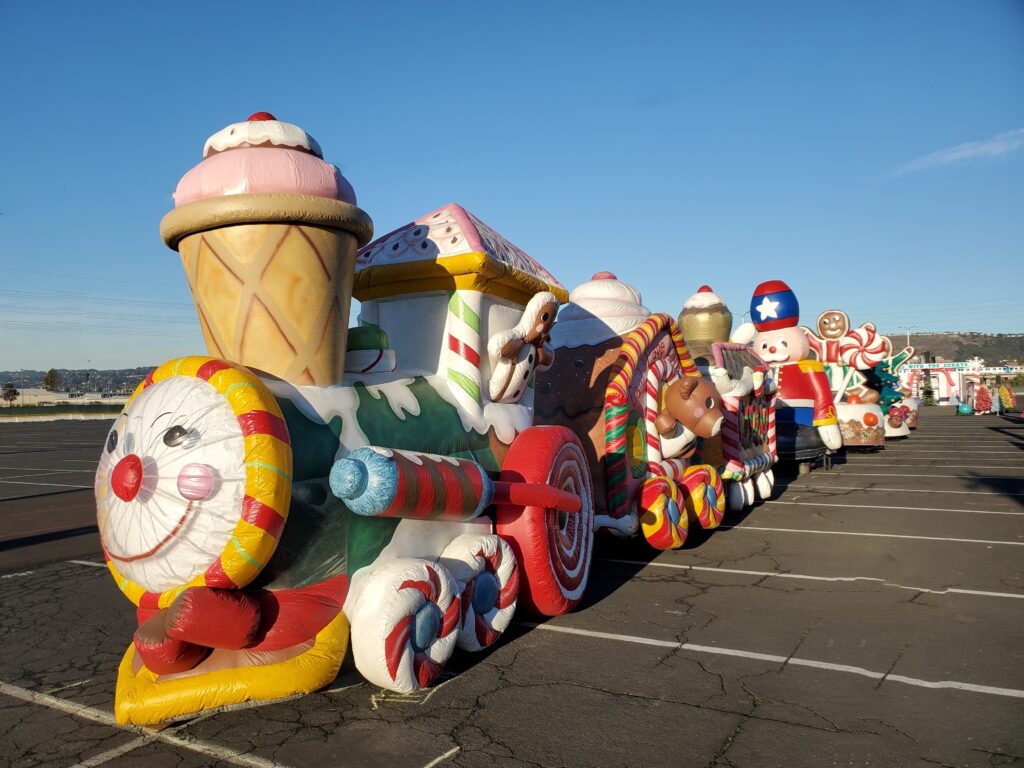 At Tyecat Solutions we provide cold-air balloon floats, costumes, and props that will greatly enhance any parade or special event. When you hire Tyecat Solutions we offer a complete package tailored to your event. Take a moment to look through our website and see what we have to offer.
We have fifteen years of experience in the parade and special event industry working directly with event planners to help with event planning, managing parade entries, staging area set-up, participant staging management, and parade start and step-off. On average we work with around twenty parades a year in California and Nevada.
Tyecat Solutions LLC was founded in June of 2020 headquartered in Gilroy, California by Jeff Sinn, Kathy Sinn, and Ray Pulver the owner of Upbeat Parade Productions. We are insured and have a great team to work with. We have twenty-one cold-air balloon floats and over one thousand costumes to select from. Give Tyecat Solutions LLC the opportunity to help make your event even more spectacular.
Our cold-air balloon floats and costumes are professionally made using high-quality materials. Our cold air balloon floats do not use helium gas or gas generators to inflate the balloon floats. We have developed a system to inflate the cold-air balloon floats that uses fans and the air we breath which is much safer to use than helium or gas. Let the Tyecat Solutions team do the heavy work for you!!!
Tyecat Solutions will provide as part of our service and support agreement.
Event planning – we work directly with you and your event organizers
We will do an on-site review of your staging area and parade route
We will provide a proposal based on your needs and will help you stay within budget
We work under contract and will need to see your certificate of insurance for the event
We provide the cold-air balloon floats, specialty costumes, and equipment
Tyecat Solutions will deliver the cold-air balloon floats and costumes to your event site
We manage and take care of the set-up of the cold-air balloon floats in the event staging area
Tyecat Solutions will provide an onsite team, a navigator and spotter for each cold air balloon float
Tyecat Solutions is responsible for moving all cold air balloon floats in the staging area, down the parade route, and to de-staging area

After the event Tyecat Solutions will take-down all cold-air balloon floats and load on our truck or trailers

Tyecat Solutions will provide an onsite team to help organize costume staging and distribution

You are responsible for ensuring all items are returned at the end of the event



Costume inventory is taken on site after the event
We load everything back on the truck and return it to our warehouse
All costumes are cleaned before being put back into stock